SOMA KOBELCO WATER SUPPLY Co., Ltd. ("JV company") hosted a completion ceremony on December 13, 2019 for its water purification plant in Cambodia. The JV company is a joint venture between Kobelco Eco-Solutions Co., Ltd. and the Cambodian private-sector SOMA Group. An exclusive business license was granted by the Ministry of Industry and Handicraft in Cambodia for the JV company to supply tap water over the long term.
This is the first licensed tap water supply project implemented by a Japanese company's participation. The water purification plant will provide tap water for approximately 20,000 people and commercial facilities in Koh Dach in Phnom Penh and Koh Oknha Tei in Kandal Province. After the groundbreaking ceremony in March 2019, the water purification plant and the water supply line were constructed, and tap water supply started from December 2019.
Currently, the clean water coverage in local cities in Cambodia is low, below 50%. The Cambodian government has been promoting water infrastructure development and has set a goal of attaining 100% coverage by 2025. The JV company's water purification plant utilizes Kobelco Eco-Solutions' technology to purify the water taken from the Mekong River, the water source, and tap water is supplied to each household. The JV company provides an integrated service from water intake to purification, distribution, meter reading and fee collection.
Kobelco Eco-Solutions has supplied water purification plants to three regions in Cambodia to date. The performance and stable operation record of these plants have been highly valued, which led the JV company to enter the tap water supply business using its proprietary process. By growing the water supply business in Southeast Asia including Cambodia and expanding the water treatment plant supply business, Kobelco Eco-Solutions aims to contribute to the Sustainable Development Goals (SDGs) of the region.
○ Project Name :Tap Water Supply Project for Koh Dach District, Phnom Penh, Kingdom of Cambodia
○Relevant Authority :Ministry of Industry and Handicraft, Kingdom of Cambodia
○License Holder :SOMA KOBELCO WATER SUPPLY Co., Ltd.
○Investors :SOMA Group 50%, Kobelco Eco-Solutions 50%
○License Coverage :Koh Dach District in Phnom Penh and Koh Oknha Tei District in Kandal Province
(located 6 km northeast of Phnom Penh)
○Water Supply Coverage :Approximately 20,000 people
○Commencement of Water Supply :December, 2019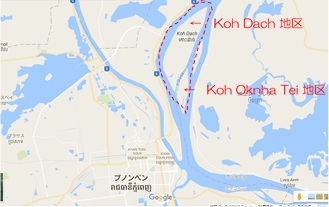 Photo of Completion Ceremony        In front of the completed Auto Siphon Filter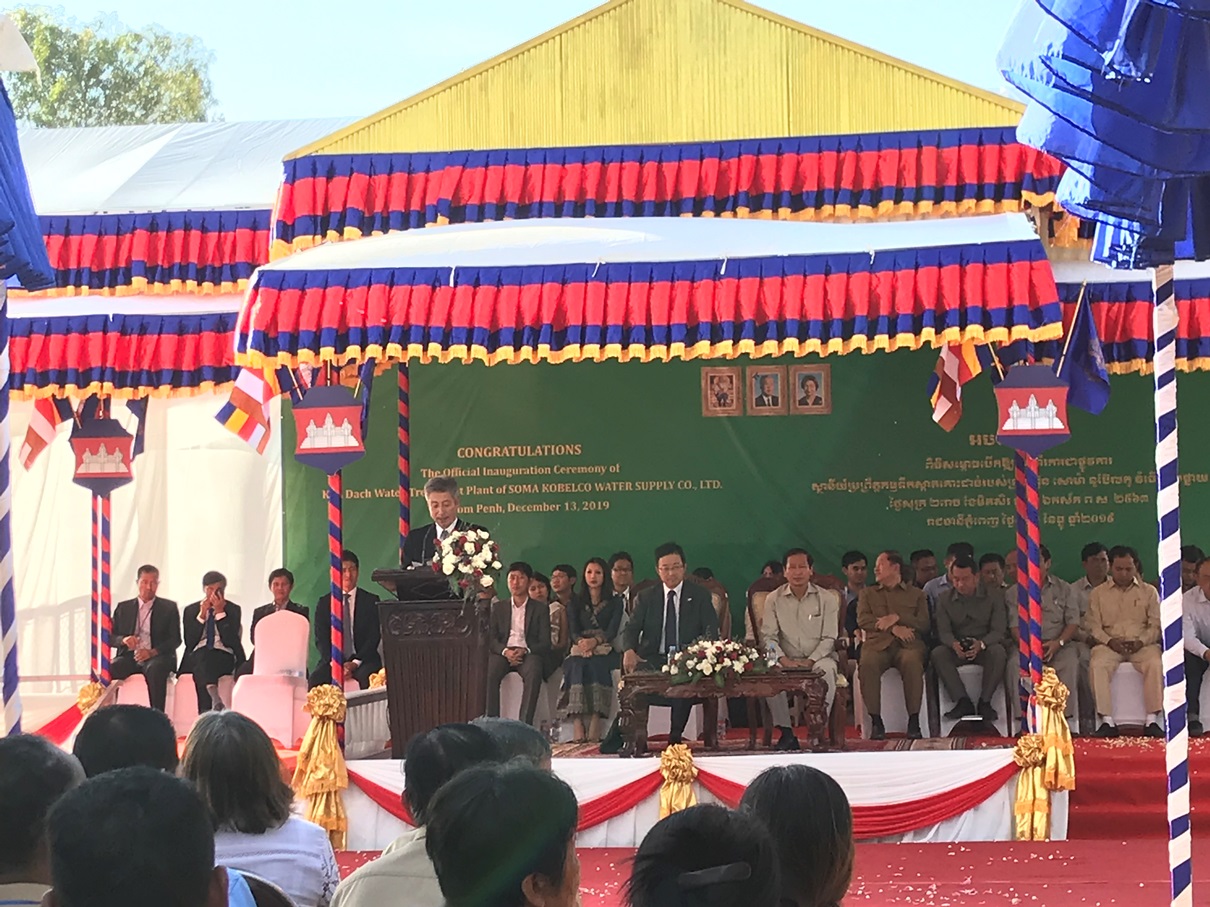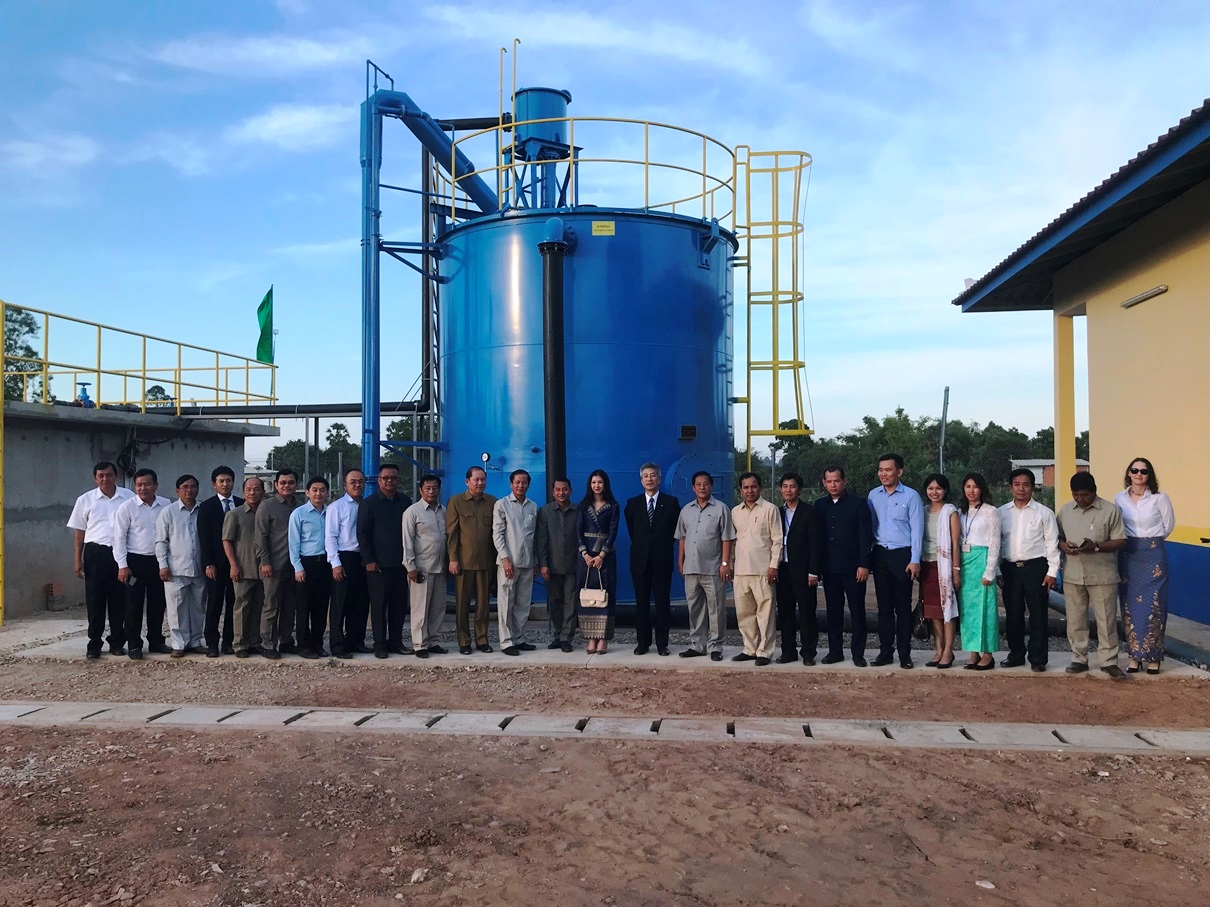 Profile of the SOMA Group
○ Company Name :SOMA Group Co., Ltd.
○ Established :2007
○Number of Employees :Approximately 1,500
○CEO :Cham Krasna
○Business :Infrastructure, agriculture, trading, education and others