A metallic sodium reaction agent with superior properties in terms of safety, handleability and reactivity. Until now, metallic sodium was considered too dangerous and difficult to handle. Metallic sodium dispersion (SD), however, is an excellent and safe reaction agent. Among its applications, it can be substituted for organolithium compounds and used as a reaction agent for cross-coupling reactions.
Although Metallic SD has been primarily used in PCB decomposition, the material is now being expected to support various production technologies.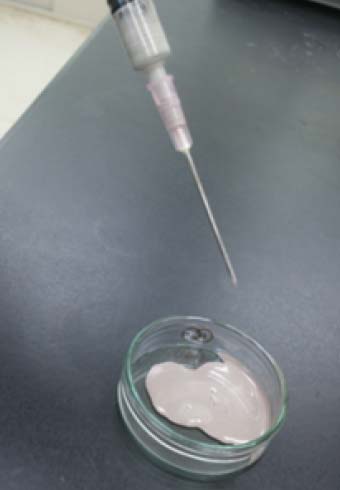 Boasting unparalleled reducing power thanks to the incorporation of sodium in the form of fine particles that yield enhanced reactivity
Supporting a hassle-free cross-coupling process that generates neither bromine nor magnesium while helping reduce costs and the environmental burden
Substituting organolithium compounds, such as LDA, thereby helping avoid resource depletion risks
Helping execute Birch reduction at a room temperature, eliminating the necessity for liquid ammonia, metallic sodium or low-temperature reaction settings
Offering optimized cross-coupling reaction agents as well as other solutions supporting functionalization in a way that precisely accommodates customer needs
Realizing a safe solvent dehydrating process that makes the dangerous conventional dehydrating process obsolete

Metallic SD Special Feature
Please also visit our special feature page with detailed technological information and usage examples via the following link.

New Business Planning Section, New Businesses Promotion Department, Kobelco Eco-Solutions Co., Ltd.