Employing Biotechnologies to Ensure Harmonious
Coexistence with the Environment
Amid urgent calls for the realization of a recycling-oriented society, the generation of energy from organic waste is expected to be one of the technology-based environmental and energy solutions. We are striving to become the top runner in this field.
Hita City Biomass Resource Center
This facility boasts methane fermentation equipment utilizing fermentation technologies developed by Germany-based Linde plc. Moreover, the facility is equipped with a cogeneration system that effectively utilizes biogas and produces electricity and hot water. Excess sludge is treated by solubilizing equipment that reduces its bulk and produces a minimal volume of residue that can be used as a fertilizer.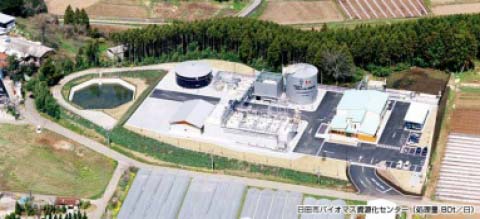 Co-op Kobe (Food Waste Utilization System/PAMEDIS)
This facility accepts as raw materials sewage sludge and food waste (including breads, Japanese confectionaries and tofu) and collects biogas from them via wet and high-temperature methane fermentation at 55 deg C. In this way, the facility helps reduce the volume of waste that would otherwise be disposed of via incineration or landfill, supporting an energy-saving, clean and eco-friendly recycling process that generates power and heat.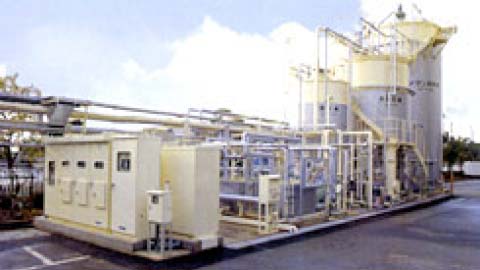 Download Materials on Biomass Utilization Technologies
(Note: All of the posted materials are available only in the PDF format.)
Water Infrastructure Marketing and Sales Department for Public Sector, Marketing and Sales Division, Environmental Engineering Business Unit, Kobelco Eco-Solutions Co., Ltd.