Contributing to the reduction of sludge bulk
and the recycling of sludge as a resource
People and Nature in Harmony
In addition to helping ensure safe and sanitized water, we employ our incineration and melting technologies, which are backed by a longstanding track record, and proactively utilize cutting-edge technologies to both reduce the bulk of sludge and recycle it as a resource. In this way, we are contributing to the development of a recycling-oriented society.
Belt-Type Concentrating Machine
We have created a belt-type concentrating machine boasting higher performance, compact design and lower life cycle costs.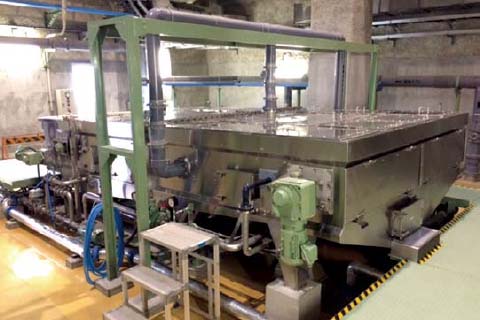 Stainless Steel Digester
A digestion tank made of steel sheets offers the advantage of lower construction costs, while sensors in the tank make it easier to monitor its interior status. These features ensure that our stainless-steel digester package helps users maintain stable operations and reduce maintenance costs. Taking advantage of these strengths, we will strive to popularize the use of digestion tanks.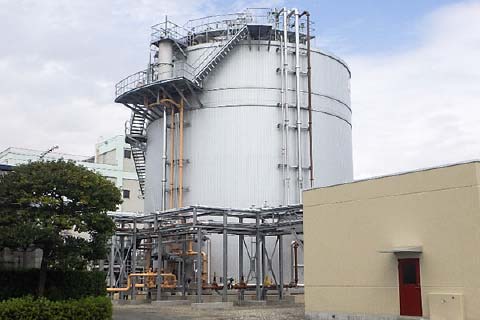 High-Concentration Digestion System
The system concentrates the density of sludge to be processed in the tank while removing NH4-N from returning digested sludge. This mechanism enables the system to reduce digestion tank capacity even as it maintains a digestion performance as robust as that of a conventional system.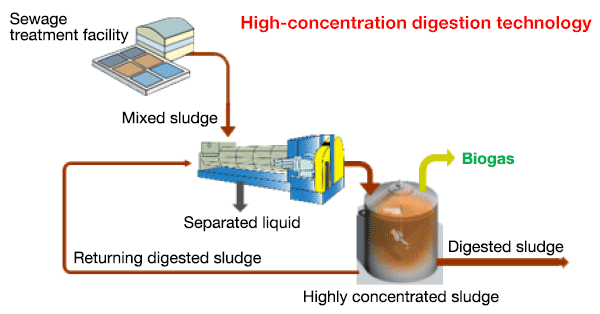 High-Efficiency Two-Stage Incinerator
Drawing on a wealth of experience gained over 30-plus years of sewage sludge incineration and our superior plant engineering capabilities, we have developed a high-efficiency two-stage incinerator representative of next-generation sludge incineration technology. This incinerator both saves energy and reduces greenhouse gas emissions and is currently being utilized in actual incineration and melting facilities.
Click here for details (1,321KB)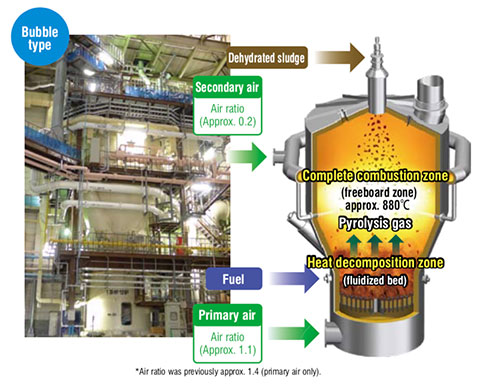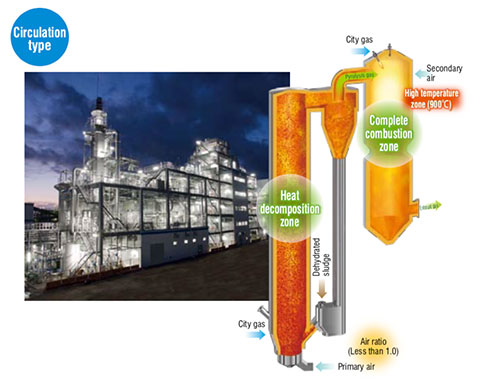 Download Materials on Water Treatment (Sludge)
(Note: All of the posted materials are available only in a PDF format.)
Concentration
---
Dehydration
---
Digestion and sludge bulk reduction
---
Storage, incineration, melting and recycling as a fuel
Water Infrastructure Marketing and Sales Department for Public Sector, Marketing and Sales Division, Environmental Engineering Business Unit, Kobelco Eco-Solutions Co., Ltd.