Industrial Water Treatment Process
Clean Water Supply, Pure Water Production, Wastewater Treatment and Sludge Treatment
Water Recycling and Water Treatment Chemicals
Meeting Wide-Ranging Needs for
Water Treatment Systems
As a comprehensive water treatment engineering company, we offer our customers an extensive lineup of products backed by sophisticated technologies while assisting them in their efforts to effectively utilize water and preserve the aquatic environment via facility construction and maintenance.
Furthermore, we help customers resolve issues they are confronting in connection with such technical matters as energy saving, energy creation and waste reduction.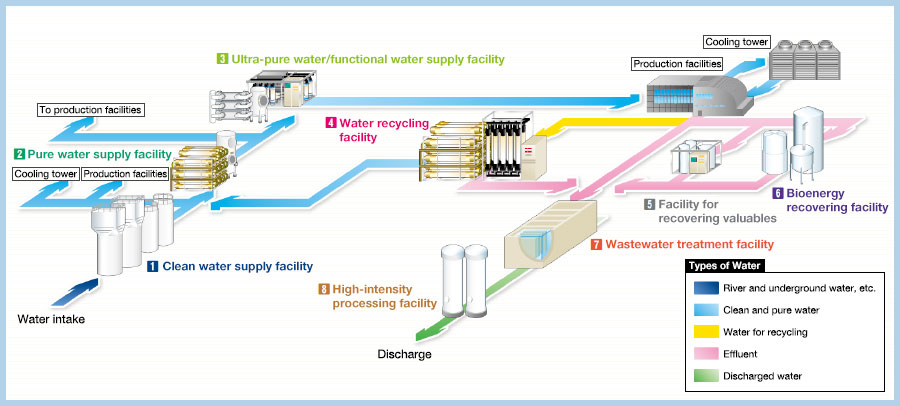 Product Close Up
RECLAM® (Water Recycling Equipment)
RECLAM® water recycling equipment employs MF and RO membranes to effectively recycle effluent that previously had simply been discharged.
Fluidized Bed-Type Aerobic Organic Wastewater Treatment Equipment Capable of Reducing Sludge Production (PABIO MOVER®-LS)
PABIOMOVER-LS is fluidized bed-type aerobic organic wastewater treatment equipment capable of reducing the volume of sludge being produced during the treatment process thanks to microorganism behavior control technologies utilizing a unique tank separation system.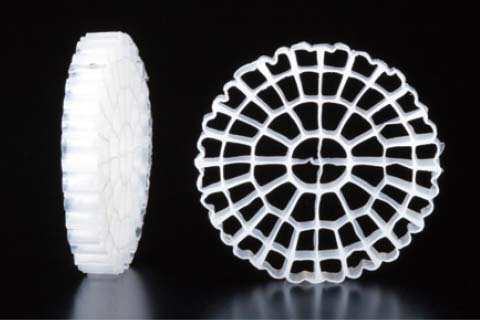 Multi-ACTS
Multi-ACTS is activated carbon adsorption system capable of efficiently removing COD. This equipment also eliminates the need for human operations to replace activated carbon as it automatically maintains constant carbon discharge and replenishment.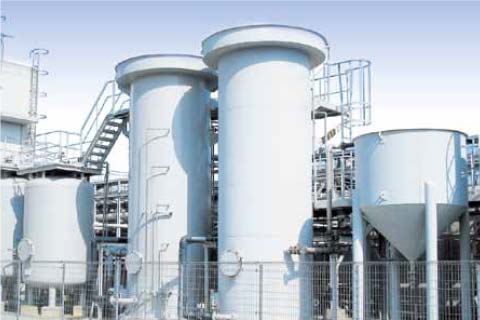 Unit-Type Water Treatment Equipment (Employing the Pressurized Dissolved Air Floatation Method)
This equipment boasts a space-saving design along with shorter delivery time and optimum cost as its components are mounted on a skid frame.
Unit-Type Water Treatment Equipment (PABIO MOVER®-CM)
This equipment uses a water treatment process employing aerobic microorganisms and is compact in size and easy to install with lower costs for a shorter delivery time due to its skid-frame structure.
Our Long-Selling Products
Mixed Bed-Type Ion Exchange Equipment/MAX FLOW®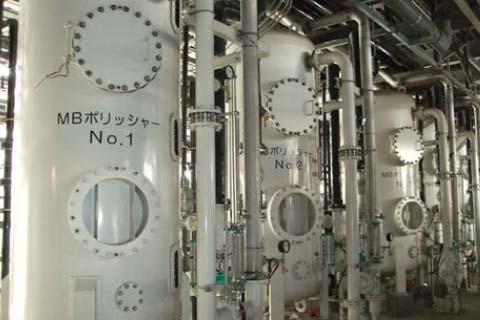 This mixed bed-type ion exchange equipment boasts high performance thanks to its unique internal structure while being capable of operating with smaller resource consumption.
High-Speed Filtration Equipment/Super Filter®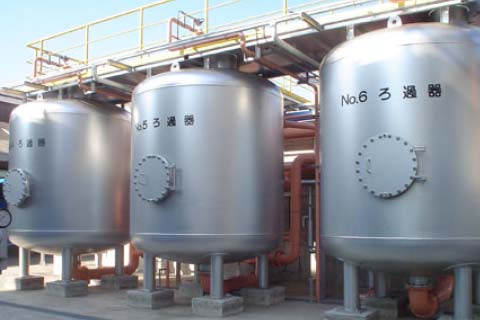 This equipment performs the high-speed filtration of water with high turbidity, a capability supported by the overall optimization of filtering material mix and composition as well as backwashing methods.
Deferrization/Demanganization Natural Filtration System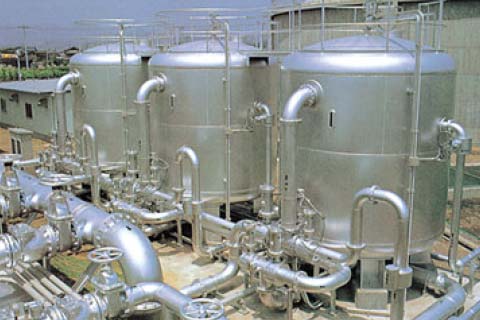 Employing the contact oxidation filtering method, this system removes iron and manganese content in water via precipitation.
Fluidized Bed-Type Aerobic Organic Wastewater Treatment Equipment/PABIO MOVER®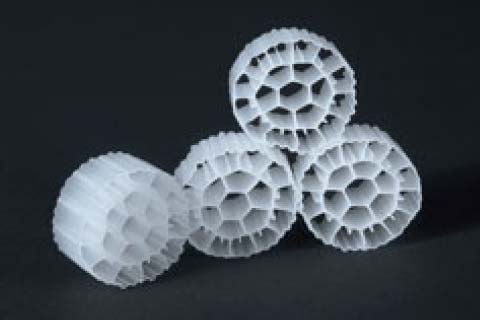 This fluidized bed-type wastewater treatment equipment is capable of handling high-intensity processing that involves aeration stirring and employs microorganisms inhabiting uniquely shaped plastic biocarriers.
Biofilm Filter/BCF®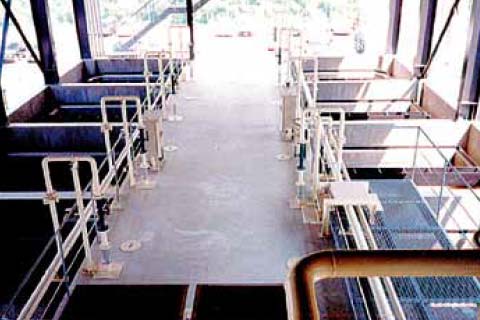 BCF wastewater treatment equipment is capable of simultaneously removing organic and other suspended solids by forming a biofilm on the filter surface.
Floating Separation Equipment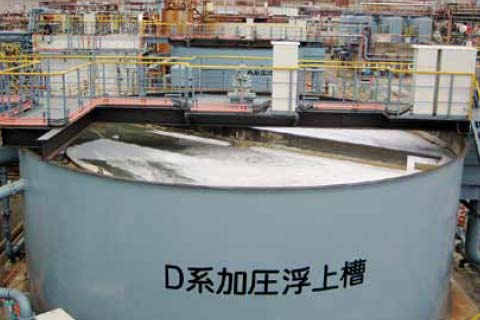 This equipment dissolves air in wastewater under pressure. When exposed to normal atmosphere, the dissolved air forms into microbubbles that rise, carrying with them and separating out scum and other substances from the water.
Hyperboloid Mixer/PABIO Mix®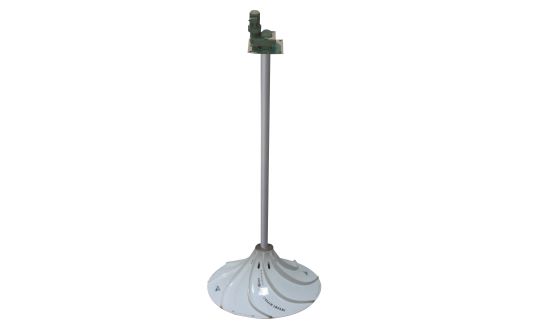 PABIO Mix operates at lower power as it is equipped with a large impeller with hyperboloid shape.
Water Infrastructure Marketing and Sales Department for Private Sector, Marketing and Sales Division, Environmental Engineering Business Unit, Kobelco Eco-Solutions Co., Ltd.