Water Treatment (Tap Water)
Supplying safe and refreshing water by delivering optimal systems that align with the purposes and sizes of recipient facilities
We plan and propose systems capable of stably supplying safe and refreshing water. To this end, we take full advantage of our technologies, which are backed by our extensive experience and track record spanning many years, as well as our robust product lineup to meet ever diversifying system requirements.
Open Siphon Filter (OSF)
Our open siphon filter (OSF) equipment employs a gravity-type open siphon filtration system. This equipment also has a unique backwash storage tank and, via the use of siphon tubes, enables quick switchovers between the filtration and backwash processes.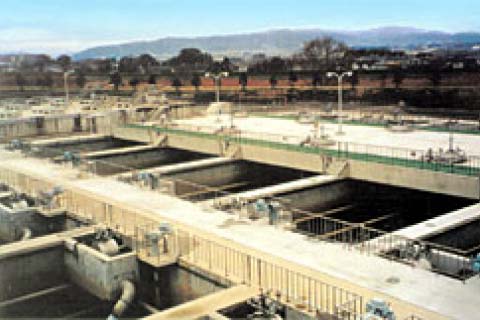 Biological Contact Filter/BCF®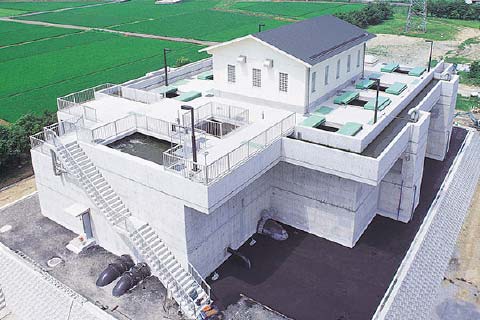 This equipment boasts filtering materials that also serve as biocarriers, that is, habitat for microorganisms that clean the untreated water they come into contact with. Thanks to the microorganisms' water-purifying capabilities, the equipment efficiently removes odor-generating substances such as mold as well as ammonia nitrogen, manganese (which causes manganese contained water with black color), surfactants and other impurities from water.
Automatic Siphon Filter/ASF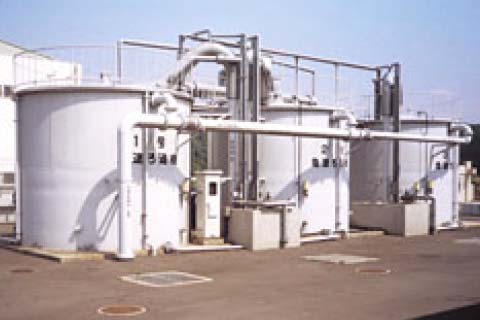 This gravity-type siphon filter performs fully automated rapid filtration while requiring no automatic operation valves or waterflow adjustment systems in either the filtration or backwash process. Therefore, this equipment does not have to be constantly attended by human operators. Compared with other types of filtration equipment, the ASF has lower power requirements due to the absence of washing pumps. Thanks to these features, the equipment's maintenance and management costs are significantly lower.
High-Speed Coagulating Sedimentation System/Pre-Settler®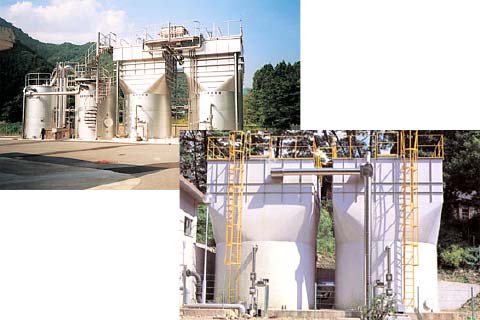 The system consists of the floc-forming section at the bottom of the tank, the sludge-collecting section in the middle and the sedimentation section equipped with wave-shaped tilted pipes at the top. This structure enables it to perform efficient separation via upflow-type flocculation and sedimentation process.
A/W Porous Block®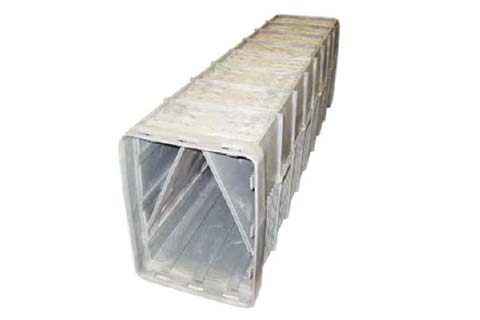 Air/Water (A/W) porous block is equipped with superior functionality in case of water backwash only and is easy to install. Furthermore, it can be used for simultaneous water/air cleaning for more efficient purification

Download Materials on Water Treatment (Tap Water)
(Note: All of the posted materials are available only in the PDF format.)
Flocculation and sedimentation + filtration
---
High-intensity processing
---
Other
Water Infrastructure Marketing and Sales Department for Public Sector, Marketing and Sales Division, Environmental Engineering Business Unit, Kobelco Eco-Solutions Co., Ltd.